FASHION WITH PURPOSE
We offer a solution for brands to use their excess inventory to make an impact through sustainability & philanthropy.
THE WOMAN BEHIND THE VISION
After over 25 years in the Retail Industry, Jeannie Barsam, Founder and CEO of Gifting Brands began the journey to start giving back in the way she knew how – through the fashion industry.
While working as an executive at Zale's which was part of Signet Jewelers, the world's largest retailer of diamonds, Jeannie was tasked with finding a nonprofit to donate their excess inventory. After connecting with several nonprofits, she was not able to find an organization that was able to take the excess inventory. Thus, sparking the idea to create Gifting Brands and Inventory Philanthropy® a process for brands to donate their excess inventory and make a direct global impact for good. Barsam created, Gifting Brands as an eCommerce marketplace where brands donate excess inventory and consumers shop at discounted prices with proceeds going directly to causes that empower & support women and children. This process of Inventory Philanthropy also helps the environment by reducing the waste from brands destroying their excess inventory.
FASHION WITH PURPOSE
Gifting Brands improves the lives of women, children, and families through a unique consumer shopping experience combining the power of retail brands, sustainable inventory solutions, and philanthropy.
Amazing brands from the beginning have joined us in making an impact. Without their support, we would not be able to complete our mission.  

JOIN THE JOURNEY
We use fashion as a force for good — and team up with nonprofits to make our world better.
This past year we have supported several missions which have included building a well through charity:water to making water accessible to children.
You can make a difference by joining the movement with Gifting Brands to uplift women and children in need and make the world a better place for everyone.
Working Together to Make a Difference
Gifting Brands was started by a group of retail leaders who found a creative way to solve the problem of excess inventory while also adding value to retailers, consumers, and nonprofits.
Brands
Through our inventory philanthropy model, we give retailers a sustainable, charitable method of managing their inventory, reducing environmental impacts, and connecting them with consumers who care.
Shoppers
Gifting Brands creates a fun-fulfilling place for you to shop for designer brands at great prices and your purchase goes to charity.
Nonprofits
Purchase proceeds go directly to causes that directly impact, empower and support the lives of women and children.
"Fashion Is Industry Success via Collaboration & Giving Back"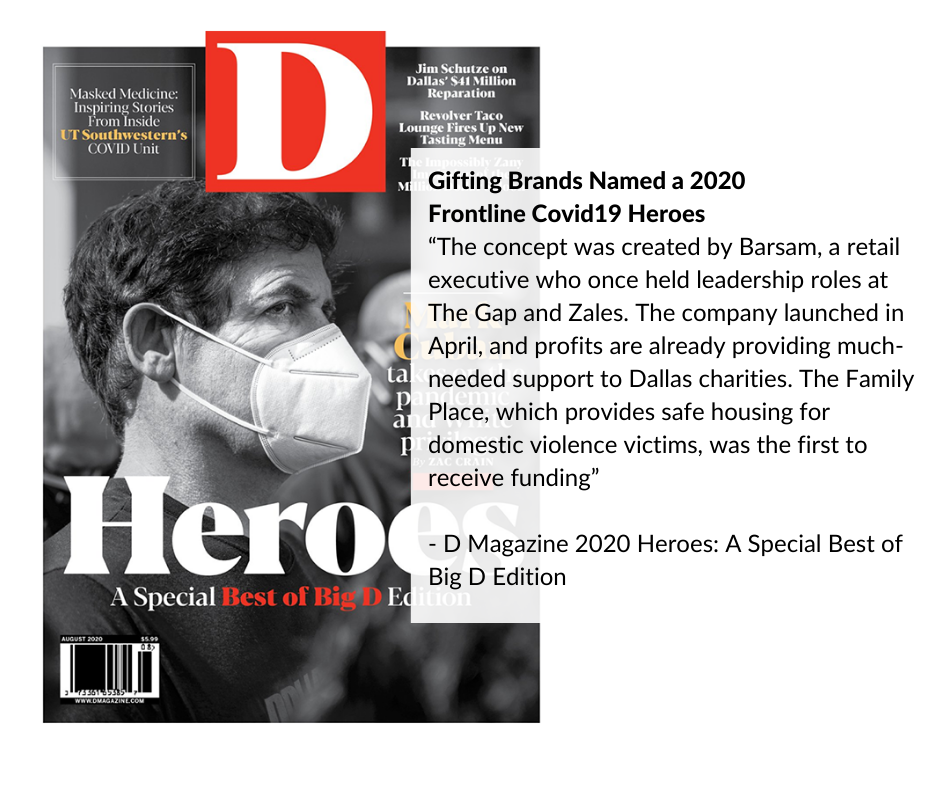 Let's Make Change Together
Send us an email if you want to partner and make an impact together.
If you are a brand, we accept donations on new inventory.
Connect with us at admin@giftingbrands.com